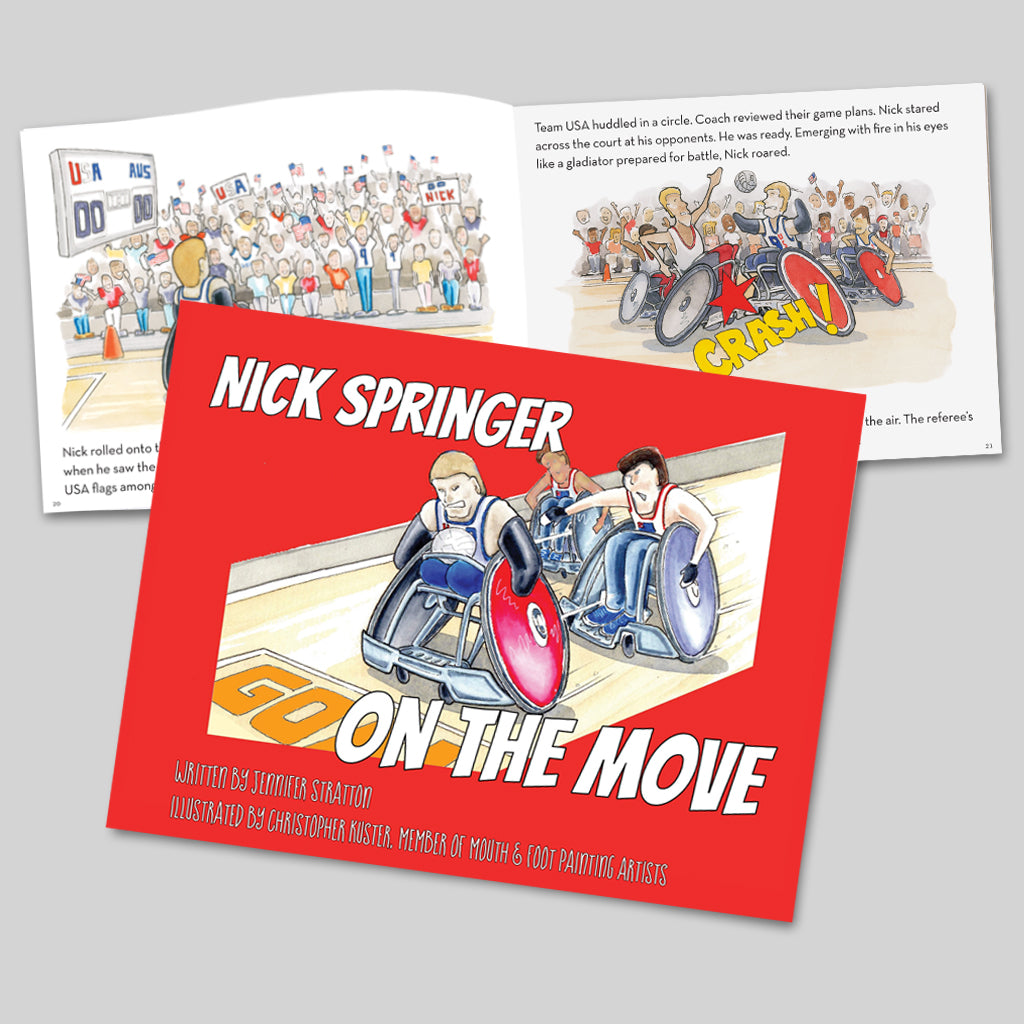 NEW- Nick Springer: On the Move
$21.95
Nick Springer: On the Move
Written by Jennifer Stratton, Illustrated by USA mouth painter Christopher Kuster.
The true-life story about the late Paralympic Gold Medalist and Team USA Champion, Nick Springer was illustrated by USA artist Christopher Kuster. This captivating story contains 24 full-color reproductions that will inspire children to believe that with hard work and determination, anything is possible.
Suitable for children ages 7 to 12 years old.